To all members,now our official colar tee is coming soon,
so we wan all members affirm to support our official merch
the colar tee we will design to put for member name inside.
finaly,guys pls list yr name here for tee and the size,becoz we need order it.
Thx for cooperate !!!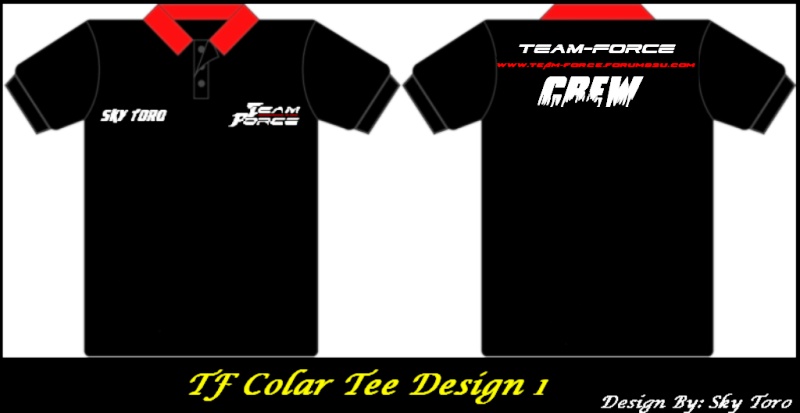 Name List:
Size:
Name On Tee:
1.Sky Toro - M size - Sky Toro (X2)
2.Jeffey - M size - Jeffey (X2)
3.Alan5507 - L size - Alan (X2)
4.Kent8866 - XXL size - Kent (X3)
5.Shawn - L size - Whitesatan (X2)
6.Leongty - XXL size - Dennis Leong (X2)
7.Aver27 - M size - Aver27 (X2)
8.Alan5507 GF - M size - (X1)
9.Irene Wee - M size - (X1)
10.Chris Per - L size - Chris Per (X2)
11.Tonylim2810 - M size - Tony Lim (X2)
12.lth1986 - L size - David (X2)
13.SkyChia - L size - Sky Chia (X2)
14.Jason - M size - Jason (X2)
15.Ray Lim - M size - Ray Lim (X2)
16.S.K Lim - M size - S.K Lim (X2)
17.Danny - L size - Danny (X2)
18.Daniel - M size - Daniel (X2)
19.Edwin Wee - M size - Edwin Wee (X2)
20.TheGame88 - L size - The Game (X2)
21.David Zhang - XL size - David Zhang (X2)
22.Fatty Foo - L size - Fatty Foo (X2)
23.Elson - L size - Elson (X2)
24.Kerine - L size - (X1)
25.Alex Foo - L size - Alex Foo (x2)