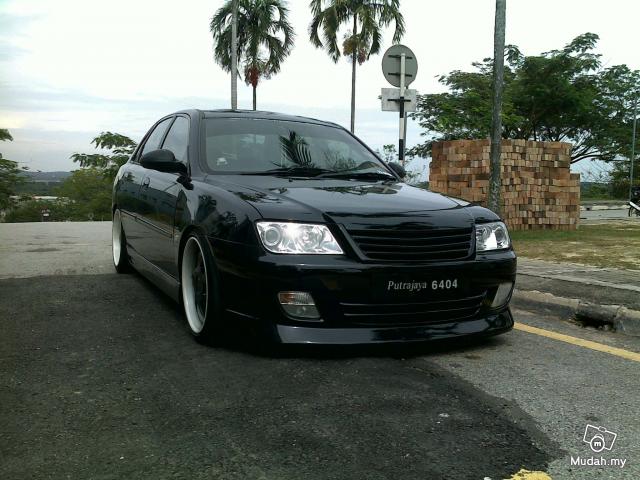 Price: RM 39 900 Reg. year: 2005
Mileage: 110 000 - 119 999 Make: Proton
Model: Waja Transmission: Auto
Engine Capacity: 1600 cc
Accessories: Solar Film, CD Player, Airbag driver, Airbag passenger, DVD Player, Sport rims, Alarm, Central lock
Vehicle For Sale
Make : Proton
Model: Waja 1.6 (A)
Year: 2005
owner: 1st owner
Standard Features:
- 2 air bags
Additional accessories:
- 18" Rims
- Gab Adjustables high Low
- Full custom bodykits & fenders
- Sound systems, DVD player with 2 monitor
- Full tint
- Recaro seat front
- Full set recaro fabric and door trim
- Two way alarm with auto start brand Steel Mate
- Tail Lamp LED M5
- HID bulb 4300k
- Port Polish Engine
- KNN filter
- Iridum Plug
- Pro Rallye Cable Plug
- SAFC
- Putrajaya Plate Number
why waste a great chance to own a great car like this ?
this is a good opportunity to pamper yourself with this cheer ride.
come have a look.. you sure love it !!
Loc: Sri Kembangan/Putrajaya/Cyberjaya
Price RM39,900 with everything go
call 017-7774046 / 0173175548 (Putra/wakkang)
Strictly NO SMS....
do not blame if you are not entertained..
I am lazy to type.
ONLY KEEN BUYER WILL BE OFFERED BEST PRICE
THANK YOU